Objective
Manage emotions from the customer and yourself, set clear boundaries and maintain the relationship.
The scenario
Recently, you closed a deal with a customer. It is an extremely important deal for your company, but the service department has indicated that the deal is not feasible in the way it was agreed.
In this interactive role play, you will have a meeting with the customer to inform her that you will not be able to fulfill the promise made. She gets furious and takes it personally. Even attacking you personally. Sharp, emotional and very intense.
Duration: +/- 20 minutes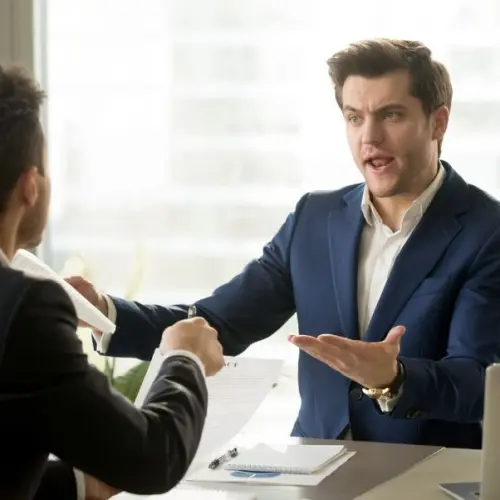 The lecture
In this lecture you will learn what happens if someone verbally attacks you and how to effectively deal with your own emotions and the emotions of the other person. The trainer will clarify the concept of identification and how to step out of it.
Duration: +/- 5 minutes