SOFT SKILLS TRAINING ON DEMAND
Welcome to a new era of soft skills training
Modern Times. New ways of learning. We expect that our needs are met instantly in all aspects of life. Technology allows us to do that.
The perfect time to innovate soft skills training by using the most effective technology. Through state-of-the-art Virtual Reality. Learn when it is important & urgent for you. Anyplace, Anytime.
No more classrooms. Soft Skills Training on Demand.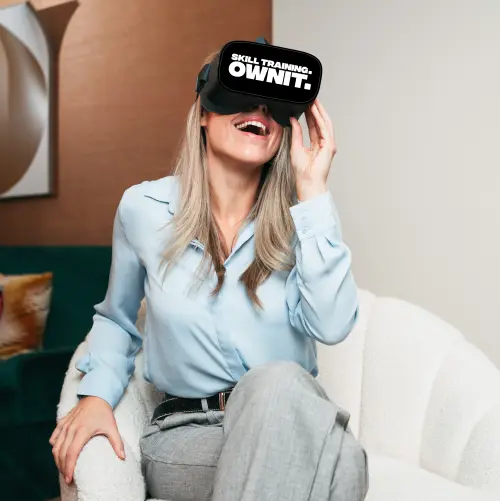 A new channel for blended learning
We add a new channel to blended learning. Where e-learning can be used to train knowledge, we add virtual reality to train interpersonal skills.
Offer your staff the opportunity to train their interpersonal skills anytime, anywhere. They will learn faster, be more focused and be more confident to apply their learnings.
Let people learn when it's urgent and relevant for them and develop their interpersonal skills in only 30 minutes per week through immersive interactive VR-role plays.
Effective soft skills training with VR
A 2020 PWC study regarding the effectiveness of virtual reality-learning versus classroom training and e-learning, shows that V-learners are:
1,5 TIMES MORE FOCUSED
THAN THEIR CLASSROOM PEERS
3,75 TIMES MORE EMOTIONALLY CONNECTED
TO THE CONTENT
4 TIMES FASTER
than classroom training on average
275% more confident
to act on what they learned after training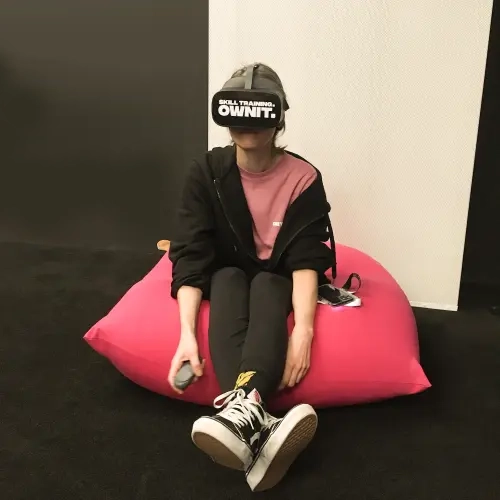 4x more focused than e-learning, 1,5x more than classroom
Today's learners are often impatient, distracted and overwhelmed. With VR learning, users are significantly less distracted.
In a VR headset, simulations and immersive experiences command the individual's vision and attention. There are no interruptions and no options to multitask.
4 TIMES FASTER
What took two hours to learn in the classroom could possibly be learned in only 30 minutes using VR.
And that figure only accounts for the time actually spent in the classroom, not the additional time required to travel to the classroom itself.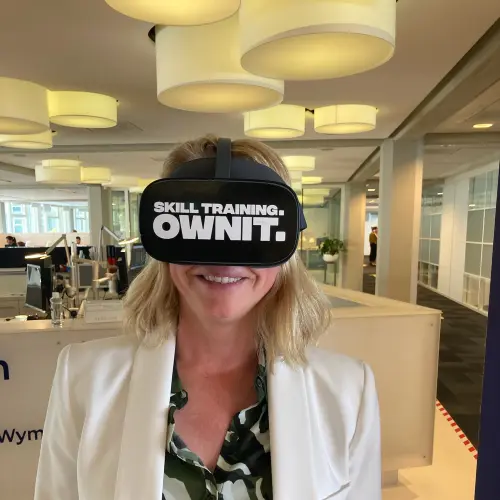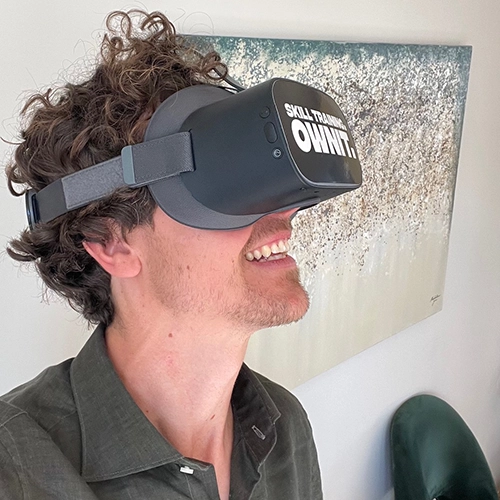 3,75 TIMES MORE EMOTIONALLY CONNECTED
V-learners felt 3.75 times more emotionally connected to the content than classroom learners and 2.3 times more than e-learners.
People connect, understand and remember things more deeply when their emotions are involved.
275% MORE CONFIDENT
When learning soft skills, confidence is a key driver of success.
In difficult circumstances, such as having to give negative feedback, people generally wish they could practice handling the situation in a safe environment.
With VR, they can.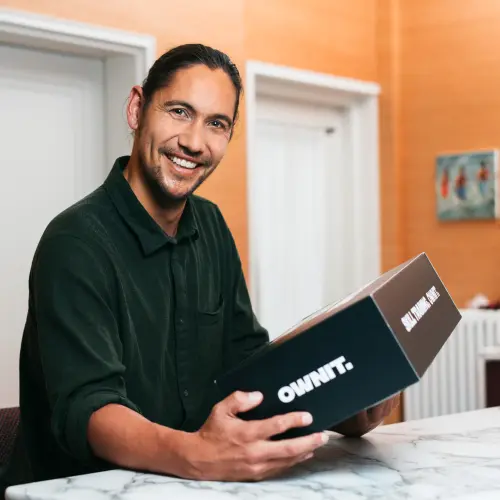 Subscribe to our newsletter