Soft skills training on demand
Welcome to a new era of soft skills training
Modern Times. New ways of learning. We expect that our needs are met instantly in all aspects of life. Technology allows us to do that.
The perfect time to innovate soft skills training by using the most effective technology. Through state-of-the-art Virtual Reality (VR).
Learn when it is important and urgent for you. Anyplace, Anytime. Soft Skills Training on Demand.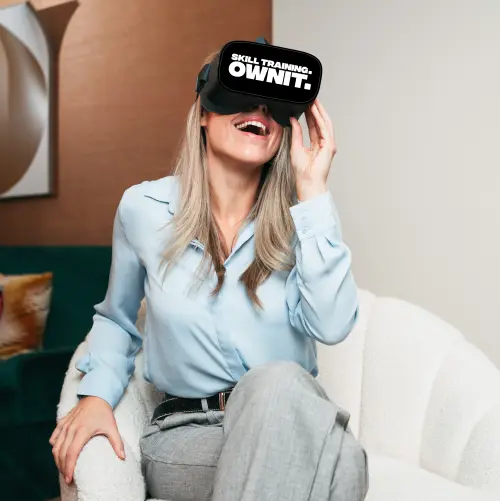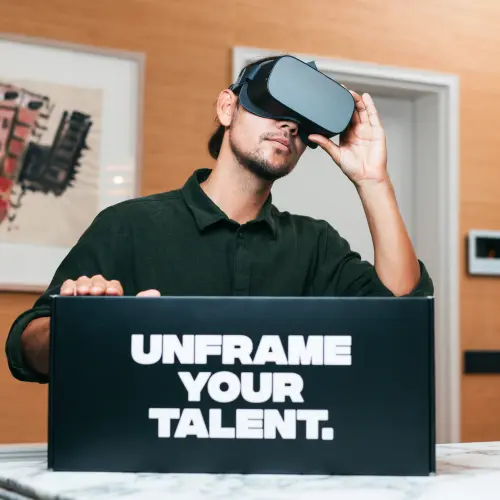 A new channel for blended learning
OWNIT. adds a new channel to blended learning. Where e-learning can be used to train knowledge, we add virtual reality to train interpersonal skills.
With our VR-modules you learn individually, highly focused and in a safe environment. In our interactive roleplays you experiment with behavior, without other people watching you and as often as you like. No more uncomfortable situations with role play in a classroom setting.
Our 360-video modules offer a real life experience. Translation to the individual context of trainees is made during the reflection sessions after the training.
VR-learning will likely be an accelerator that helps drive a new age of enterprise training and education.
Effective soft skills training with VR
A 2020 PWC study regarding the effectiveness of virtual reality-learning versus classroom training and e-learning, shows that V-learners are:
1,5 TIMES MORE FOCUSED
THAN THEIR CLASSROOM PEERS
3,75 TIMES MORE EMOTIONALLY CONNECTED
TO THE CONTENT
4 TIMES FASTER
than classroom training on average
275% more confident
to act on what they learned after training
While traditional educational tools can sometimes feel boring or artificial, immersive VR training creates highly memorable, impactful experiences – without the potential risk of real-world consequences
Subscribe to our newsletter