For professionals that want autonomy in learning
Soft skills training on demand
As an individual professional, you want to keep up your professional skills. And in today's job market, interpersonal skills are becoming increasingly important.
Agile, scrum, DevOps and digital transformations require professionals to collaborate more and more with colleagues outside their area of expertise.
It is time to develop your soft skills. But time is precious, and you want to decide for yourself when, where and what you learn. That's where OWNIT. VR-training comes in.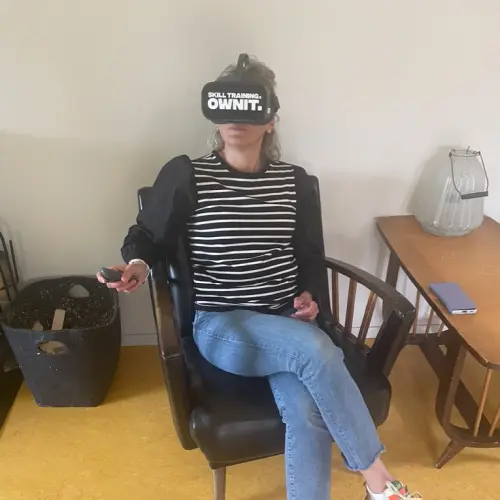 A safe enviroment
With OWNIT you train your skills in the safe environment of a stand-alone VR device. This way we offer you soft skills training on demand!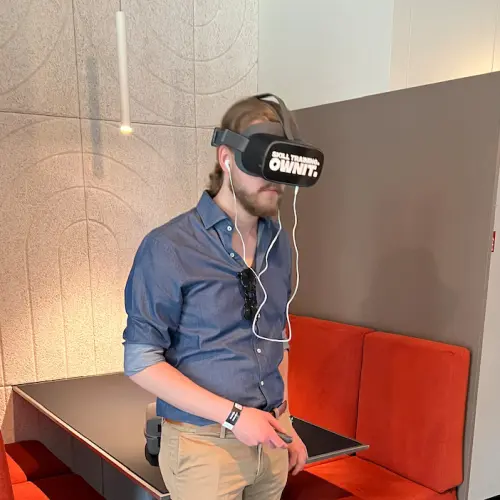 Unlimited acces
With a subscription to our library, you have unlimited access to a variety of VR-based training modules. Each module consists of an interactive roleplay and a short lecture.
The modules are short. Train your skills in only 30 minutes per week. At the time and place suitable for you.
If you want to share your learnings with our trainers and other participants, sign up for our quarterly meet-up.
Developing interpersonal skills is essential for professionals.
(The Future of Jobs Report 2023)
Subscribe to our newsletter